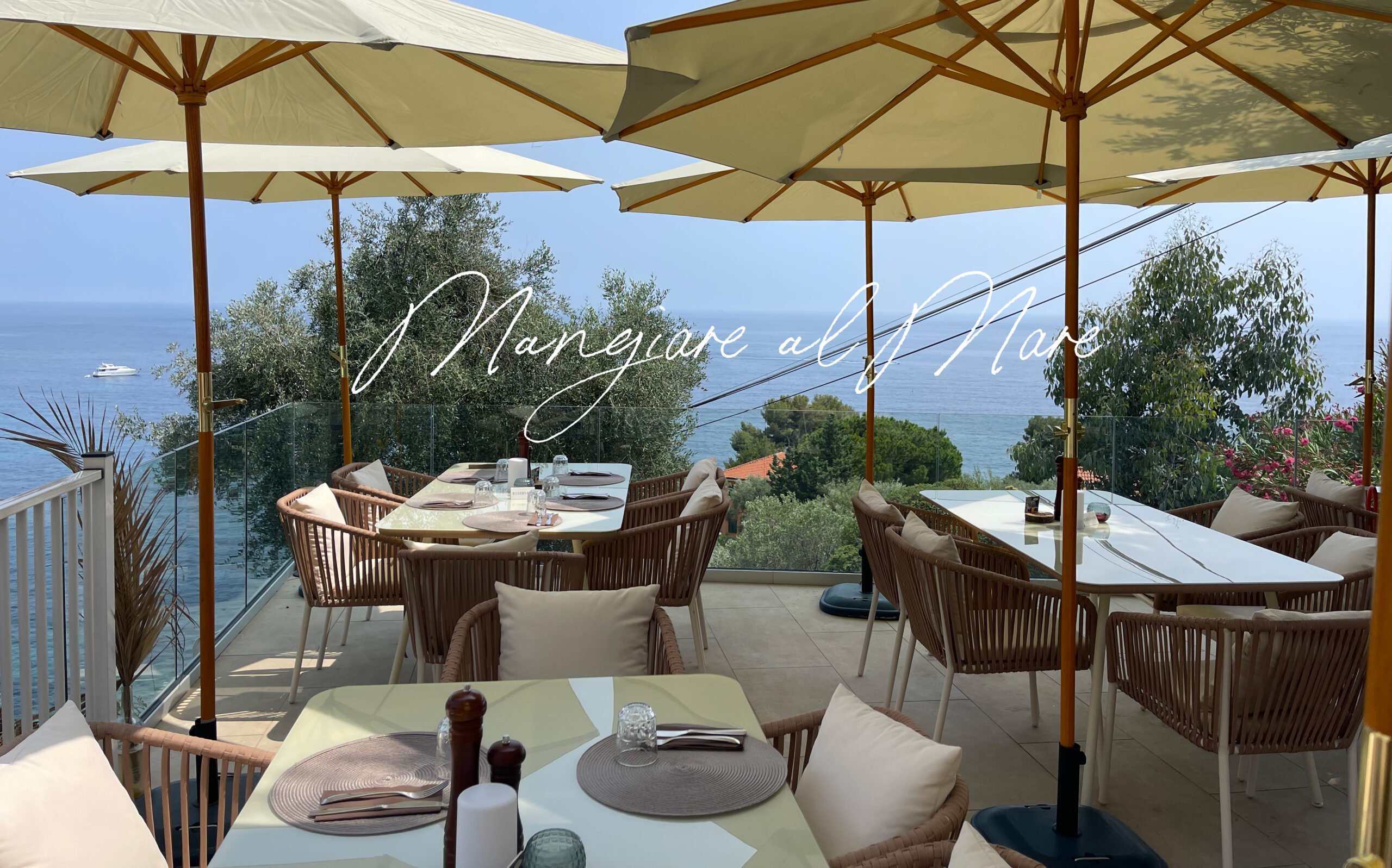 Bar & restaurant in Balzi Rossi aan de Italiaanse Rivièra.
Welkom bij ons nieuwe restaurant "Mangiare al Mare", waar de Italiaanse keuken tot leven komt en het adembenemende uitzicht op zee uw zintuigen prikkelt. Van klassieke pasta's en risotto's tot sappige steaks en verrukkelijke zeevruchten, elke hap is een culinaire beleving dat je naar de smalle straatjes van Italië transporteert. Terwijl je geniet van jouw maaltijd, word je getrakteerd op een onvergetelijk uitzicht op de azuurblauwe wateren van de oceaan. Ofje nu op zoek bent naar een romantisch diner voor twee, een gezellig samenzijn met vrienden of een speciale gelegenheid wilt vieren, ons restaurant biedt de ideale setting.
Fantasia del Mare €30
Raw fish fantasy with delicacy shrimps from San Remo
Tagliere di Balzi Rossi €12
A wooden plate of prosciutto, salami, olives, chees and jam
Antipasto di Stagione €10
Melon, ham and gorgonzola- an appetizer bursting with contrasting flavors
Bread €5
A wooden plate of fresh baked bread with olive oil and butter
Risotto del Barolo €22
Elevated risotto infused with the bold essence of Barolo wine
Linguine a la Vongole €20
Classic pasta dish with clams in a flavorful garlic and white wine sauce
Linguine con Frutti di Mare €20
Thin pasta with a bounty of seafood, a taste of the sea on your plate
Pesche al Forno  
€ 22
oven-baked catch of the day with seasoned vegetables and olive infusion
Involtini di Pollo  
€ 18
a tender chicken roll filled with savory goodness
Pincanha alla Griglia  
€ 23
grilled picanha steak with a red wine sauce and patatoes, a juicy delight for meat lovers
Insalata di Balzi Rossi  
€ 11
vribant spinach salad with white cheese, a citrus dressing and pistachio nuts on top
Insalata Caprese 
€ 11
classic Italian salad with tomatoes, mozzarella and basil
Insalata mista con Tonno  
€ 10
refreshing mixed salad with tuna, onion and olives
Insalata Mediterranea 
€ 11
traditional salad with tomatoes, onion, feta cheese and olives
Penne al Burro o Pesto 
€ 10
pasta with butter and Italian cheese
Penne al Ragu  
€ 12
classic pasta with a meat-based sauce alla bolognese
Tiramisu alla Casa 
€ 10
homemade typical Italian dessert
Cheesecake con Frutto di Bosco 
€ 9
cheese cake with a medley of forrest fruit
Crème Brûlée 
€ 10
classic creamy custard dessert with a caramalized sugar crust
Gelato o Frutta 
€ 9
ice cream or a bowl of fresh fruit
De lekkerste Italiaanse wijnen.
Vermentino geurt naar een rijk bouquet met rijp fruit en een vleugje mediterraans struikgewas. De smaak is droog, intens, karakteristiek en fruitig. Pigato groeit alleen in het kleine Italiaanse wijngebied Ligurië, aan de Italiaanse Rivièra, bij Genua. De wijn lijkt qua smaak op Vermentino maar is wat delicater. Drink je liever van rode wijn? O la la , dan hebben wij een mooie Barolo collectie voor je. Lees hier ons blog: de lekkerste Italiaanse wijnen om mee naar huis te nemen.
Book a table? Bel +39 331 311 6221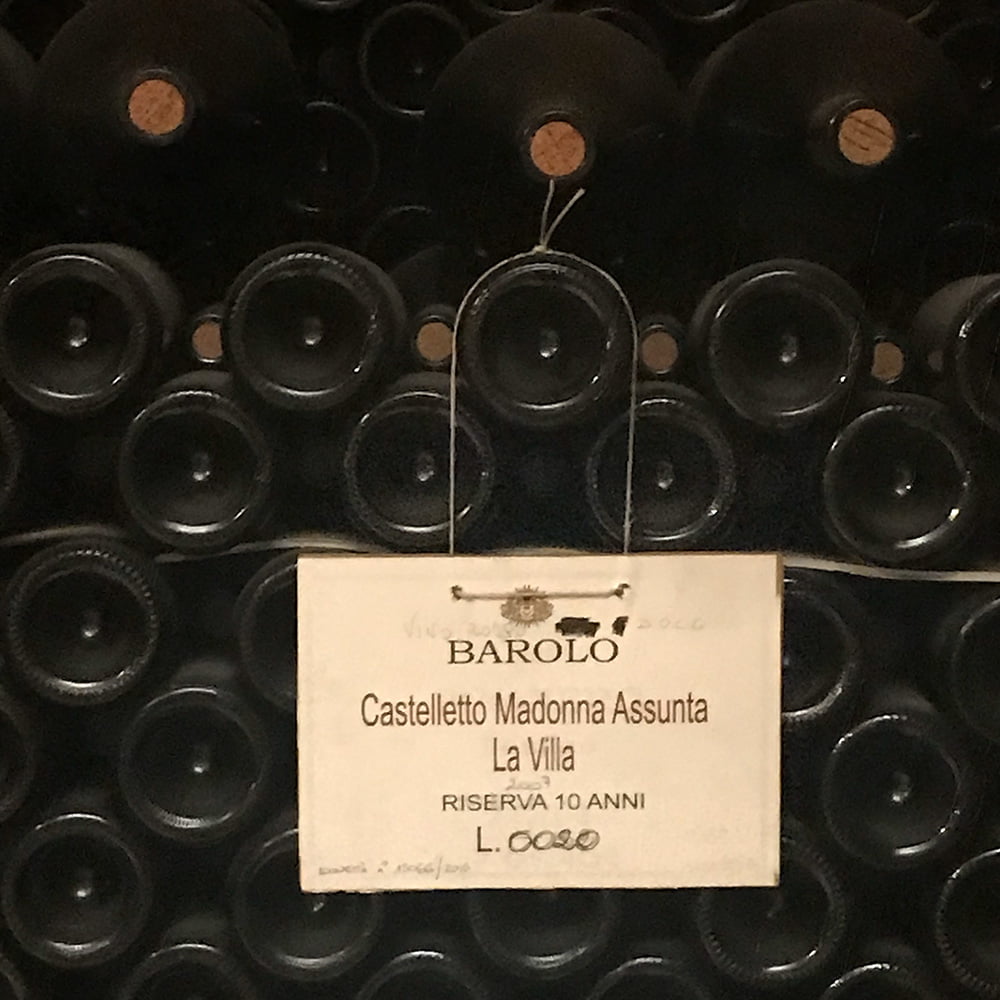 Wist je de eigenaar een sommelier is? Daarom hebben wij de lekkerste wijnen, van betaalbaar tot exclusief.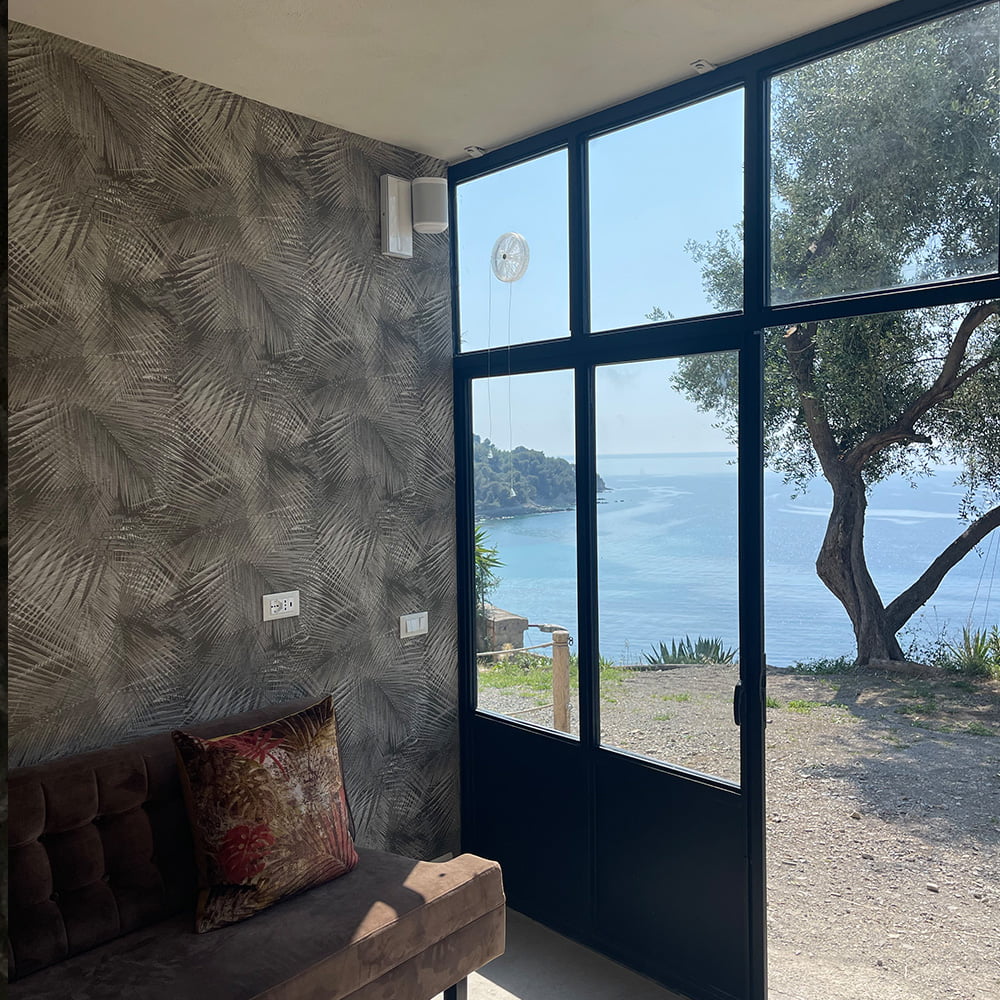 Wij zijn als enige het hele jaar open in Balzi Rossi. Dus ook in de winter kun je lunchen met zeezicht!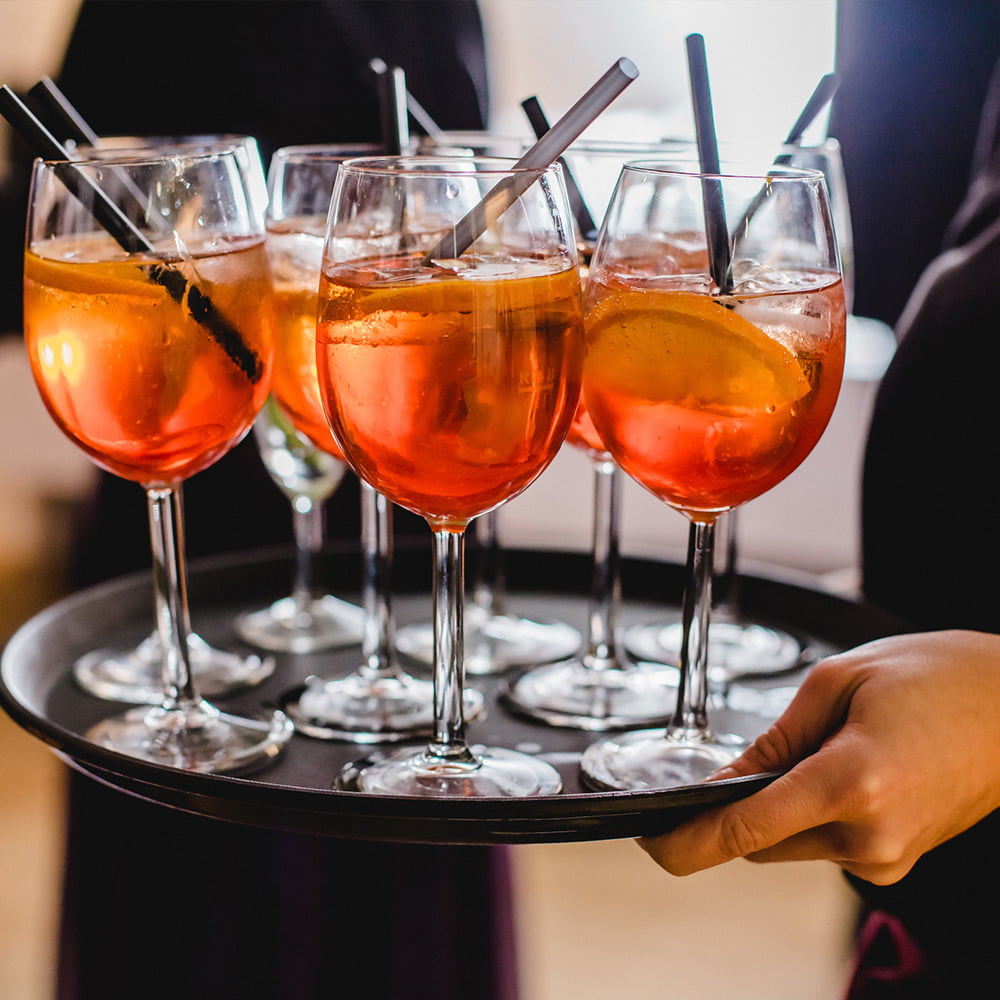 Je kunt onze lokatie ook afhuren voor feestjes. Zo handig, niemand hoeft naar huis te rijden. Boek ons resort!