Are you going on vacation to Italy by car? And do you like Italian wine? Then I can really recommend a stopover in Piemonte. The hills are covered with vineyards. Piemonte is a perfect stopover if you love wine and Italian gastronomy.
Truffles are the gold of Piemonte. Like the Barolo wine from the village of Alba. The taste and aroma of the truffle from the Langhe in Piemonte is the world's best. Also called the Alba truffle. These Alba truffles have the most pronounced perfume and quality. Truly a delicacy!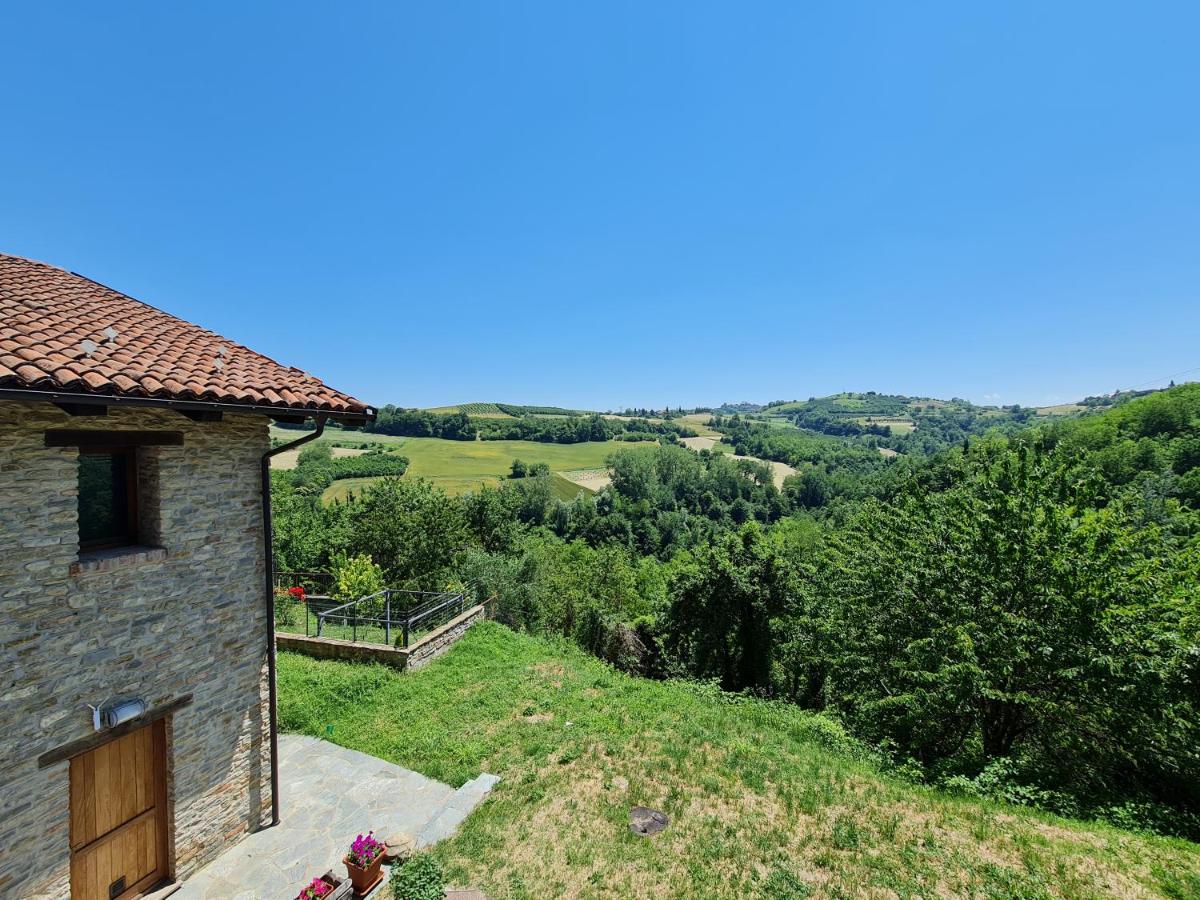 Staying in a lovely agriturismo in Dogliani.
Italian friends of ours have an agriturismo in Dogliani called I Galli. In recent years, agriturismi in Italy captured the hearts of many travellers. Sleeping at the farm has become a popular concept. In this case: the winemaker. The agriturismo is a beautiful place, an oasis of peace. There are 6 apartments in Italian style.
We regularly stay with them to rest, enjoy the delicious wine and Italian food. Waking up in the morning with a view over the vineyards….so wonderful. Agriturismo I Galli has 13 hectares of land, of which 2.5 hectares are dedicated to the production of Dolcetto D.O.C.G. grapes and 1.3 hectares to the production of Langhe Nebbiolo grapes. A nice stopover en route to Italy, just 20 km from the wineries in Montforte d'Alba.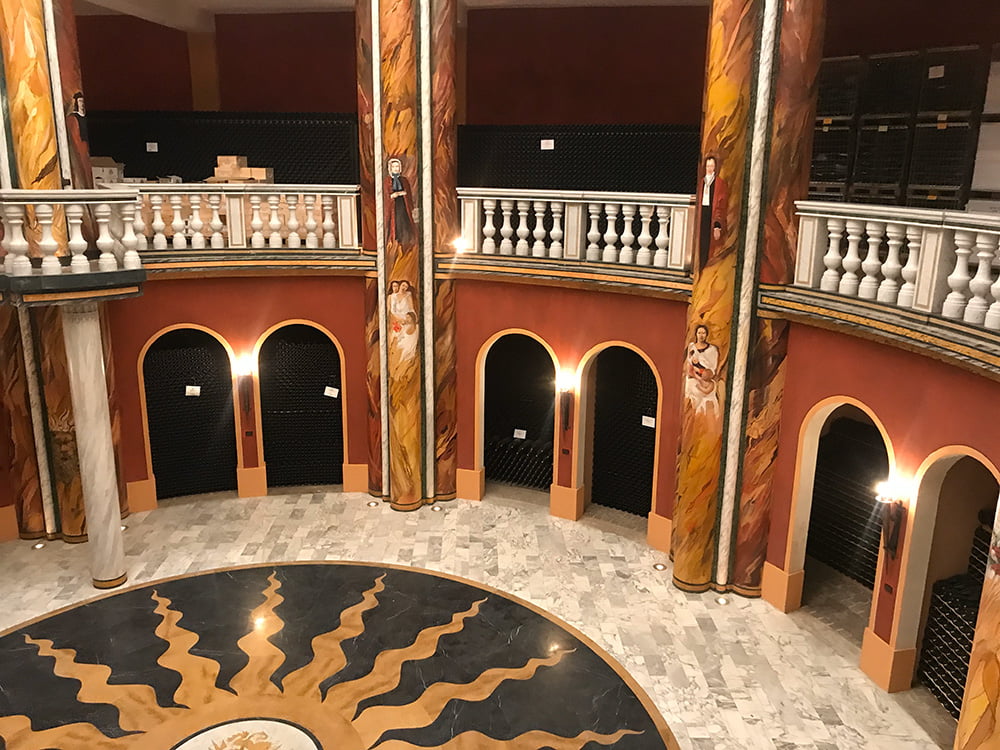 A stopover at the finest Barolo winery.
My husband is a Barolo lover and a sommelier. So you can expect then that he knows the most beautiful winery in Piemonte: Rocche dei Manzoni. It's breathtaking, I've never seen anything like it. The wine cellar is a kind of cathedral with paintings a la Michelangelo on the ceiling.
There are 1 million bottles of Barolo aging to specially composed classical music. Make an appointment for a wine tasting. I promise you….the wine is really fantastic. Becausethe wine is aged in wooden barrels, the aromas of leather, licorice, roses and truffle emerge.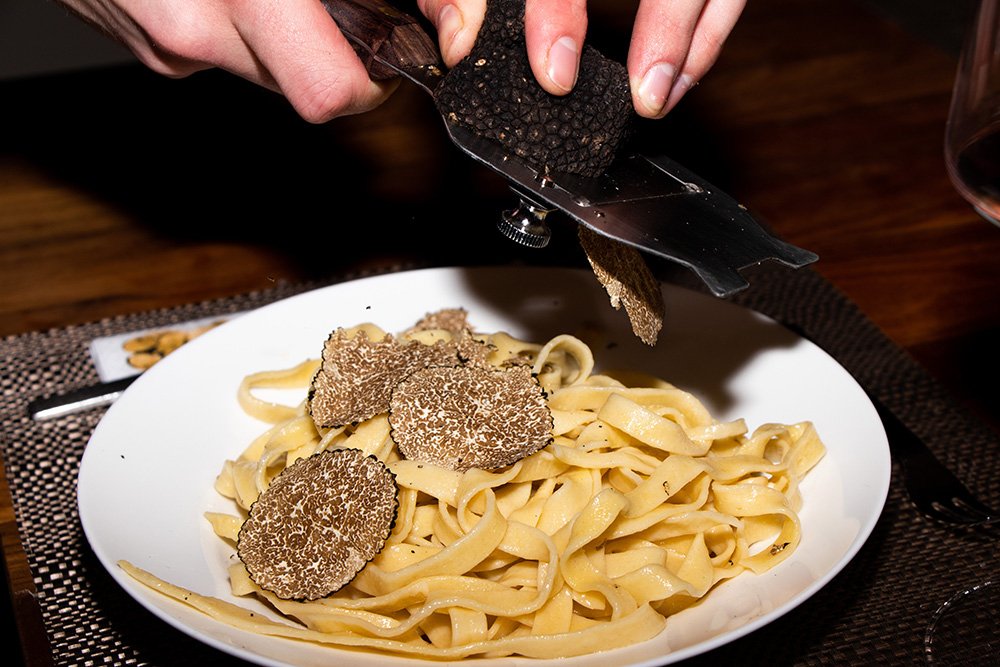 Enjoying white truffle in Piemonte.
From October to about March, you can eat truffles in Piemonte. Several walks (searching for truffles) are offered at the Alba Tourist Board, and every lodge in Piemonte knows someone who organizes truffle tours. Want to eat delicious food in a unique place? Then head to this restaurant L'Accademia in Casale Monferrato in Sannazzaro Castle. I ate the most delicious truffle pasta there.