Balzi Rossi.
The most romantic holiday homes at the Italian Riviera.
Book a holiday home at our resort.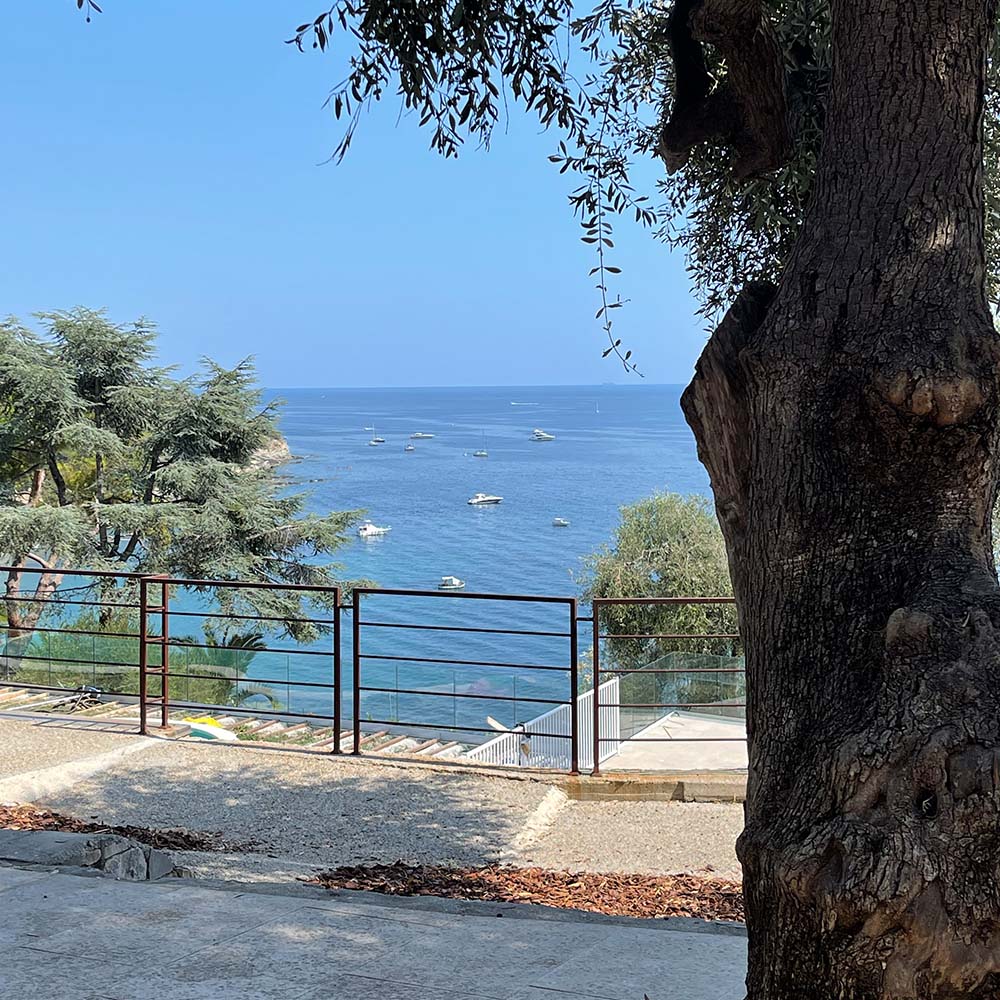 Balzi Rossi.
A romantic resort at the Mediterrean Sea.
Looking for a unique vacation in Liguria? We love to welcome you at our holiday resort. Balzi Rossi is a well-known archaeological site at the French/Italian border. The caves and the museum are also very interesting to visit. The holiday homes are located on a hill and within walking distance of the beach. We fell in love with this place because of the sun, the phenomenal sea view, the tranquility, the nature and the old olive trees in the resort. Each villa has a terrace overlooking the sea where. you may enjoy an Italian prosecco!
Holiday Homes
Stylish with great sea views.
There are 4 different types of holiday homes: Siena, Lucca, Roma en Capri. Suitable for 4 up to 6 persons. It's really unique that all holiday homes have ocean views. Isn't that a nice wake-up call? And the houses are surrounded by olive trees. Each house has a kitchen equipped with an induction cooker, a refrigerator with freezer compartment, a luxury espresso machine and a teamaker. But there are wonderful Italian and French restaurants nearby, so you probably won't cook very often. And it is easy to cook an egg for breakfast. Alle the houses have airconditioning during summer and heating during winter. Click here: prices and availability.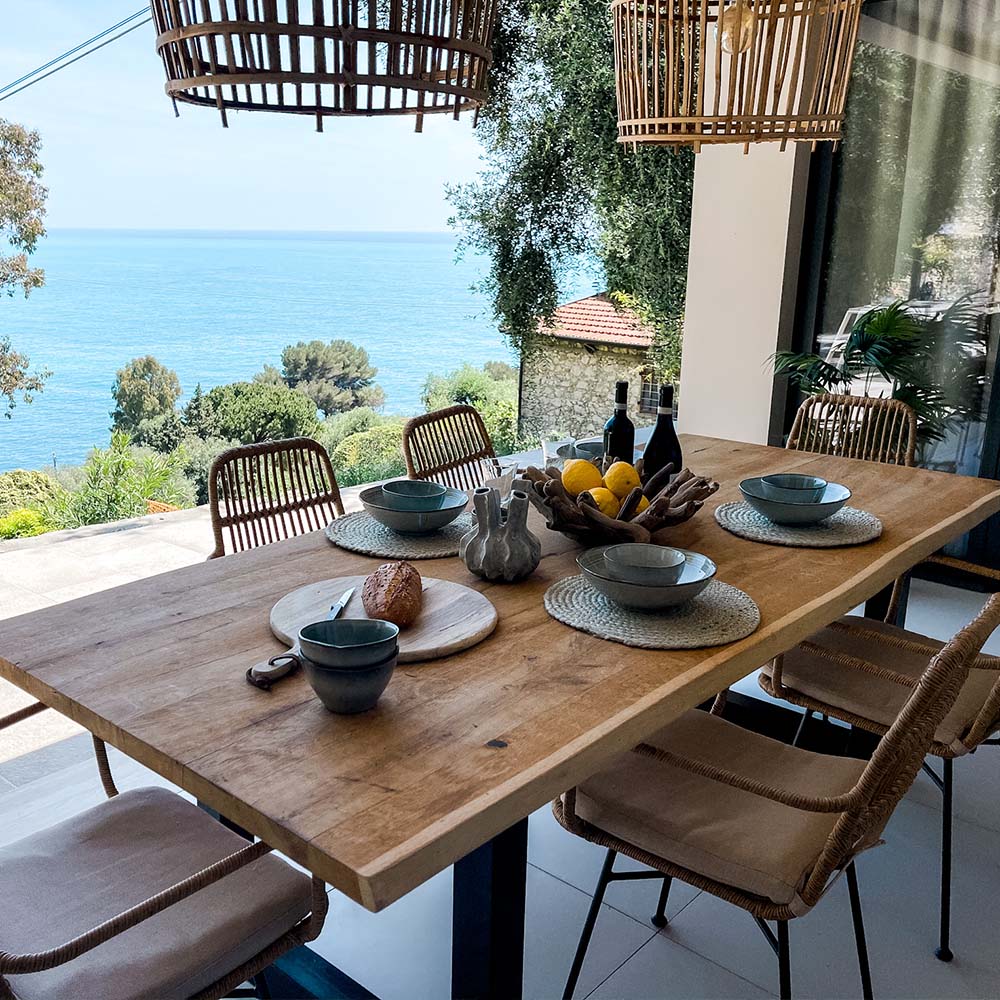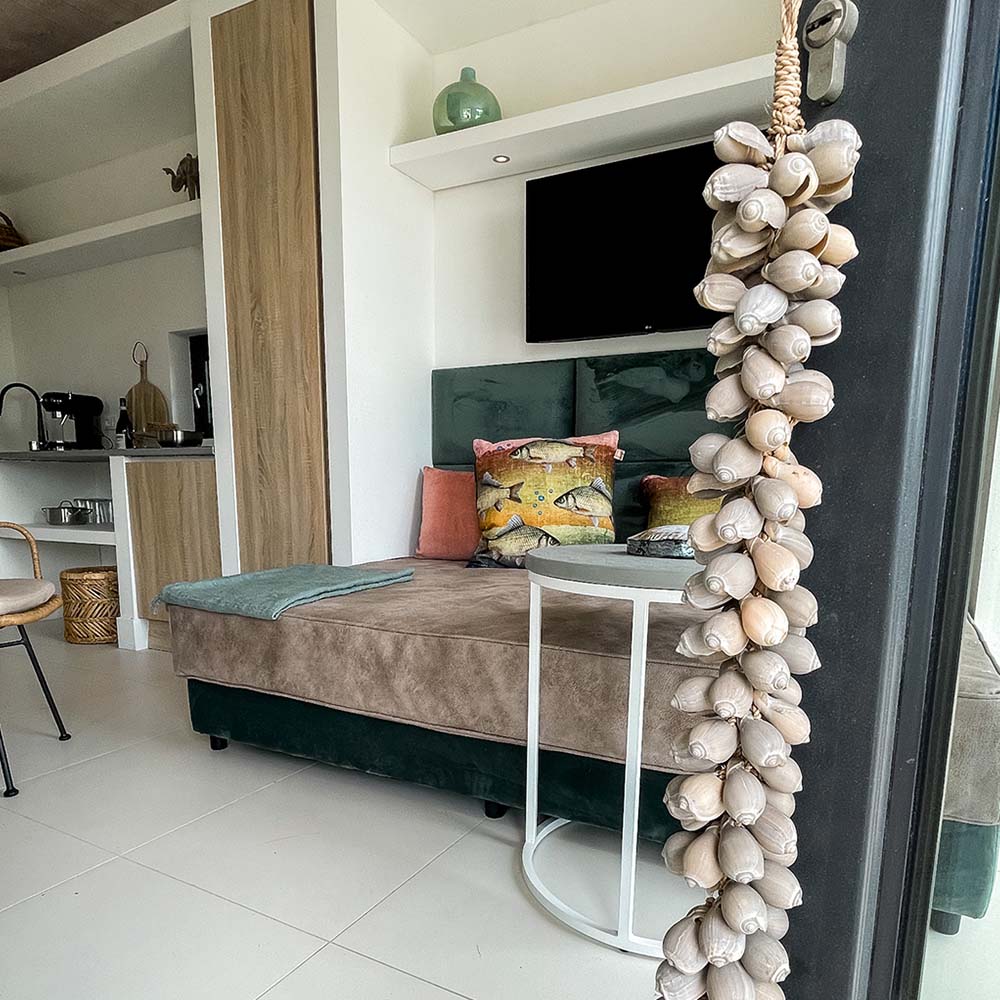 Interior.
Ibiza ambiance with the romance of Italy.
We love a sunny, light atmosphere with natural materials and sand and sea colors. So we asked our interior designer, Richard Pierot, to create a style for us that gives you the feel of Ibiza with the romance of Italy. A lot of white colors, natural stones and wood. Each villa has a private terrace and a dinner table to eat together with friends and family, because Italians love to eat. Speaking of food, you may want to cook your own meal in your villa but there are also great restaurants within walking distance. With the best restaurant (number 1) of the world: Mirazur!
What else is nice to know about our holiday resort…









siena, capri, lucca en roma
Bookingterms:
Low season 1 October – 1 May: 3 days minimum (check-in on Monday, Friday and Saturday)

High season 1 May – 1 October: minimum week (from Saturday to Saturday)
Go to holiday home Siena.
Can you park at the house?
Balzi Rossi is a protected archaeological area. Therefore, it is only accessible to residents. Park for free in the parking lot and we will pick you up with your luggage.
Are dogs welcome?
they are not allowed in our resort for hygienic reasons and due to possible allergies of guests.
Is it wheelchair accessible?
Even though we made as many adjustments as possible for guests in a wheelchair, I'll tell you frankly that it's not really a suitable location for people who difficulty walking. The area is hilly, the roads are old and rocky (old Roman path).
Can you walk to the beach?
Absolutely! You have a choice of several beaches. There is a public pebble beach, several rocky beaches and the famous beach club Balzi Rossi is within walking distance.